Storage-top Planters
Storage-top plant displays
Office storage, cabinets and tambour planters
Storage-top plant displays can be located on top of office storage, cabinets and tambour units, providing the benefits of living office plants in your workplace.
Take a look through some examples of storage-top displays, installed by Inleaf.
We make getting plants for your workplace quick and easy. Here's how it works…
Step 1. Design consultation
The first step is to book your design consultation. This is a no obligation chat to discuss ideas and options for your scheme, and for us to advise on the office plants that are best suited to the conditions in each space.
Step 2. Delivery and installation
Should you wish to go ahead then we deliver and install your office plants. We prepare everything in advance so there's no hassle or disruption to you.
Step 3. Regular maintenance
Once installed, we visit regularly to maintain the plant displays and ensure they look great. If a plant suffers a natural failure or outgrows its position then we replace it for free.
Cabinet-top planters bring health benefits where they're needed most
Adding living plants to office storage, cabinets and tambour units not only looks fantastic, they also provide the benefits of office plants without taking up valuable floor space.
Being located in the thick of it, amongst the workforce, storage-top living plant displays create a visual oasis of calm in contrast to the stresses and demands of the working day.
Adding planters also prevents unsightly paperwork and clutter from being left on cabinets and tambour units, making the office more neat and tidy.
Staff respond positively to the proximity of plants
Whilst other plant installations across a workplace do a great job of providing wellbeing and aesthetic benefits to the open spaces, storage-top plant displays are particularly beneficial for staff as they're usually close to their work stations, having a proven positive impact on productivity.
We can help with storage-top planters
If you already have planters integrated into your cabinets or tambour units we can install plants into them and maintain them for you. We use high quality liners to fully protect your cabinets and units.
Alternatively, we can supply the complete bundle of storage-top planters and plants to match your furniture. You can either select from a standard size or opt for custom-made containers that exactly match the dimensions of your cabinets.
Either way, we'll make sure your plant displays look fantastic.
We're a friendly team that love creating planting schemes and managing projects through to fruition, so we do all the work. For you, the process is not disruptive; we deliver and install your plant displays in the agreed locations and then visit regularly to maintain them.
Would storage-top plant displays provide all the greenery you're after?
If you're looking for living office plants that offer coverage and quality, storage-top plants could be the solution you're looking for. For more information, fill in the form on this page, or call us to request a design consultation.
Free Product Guides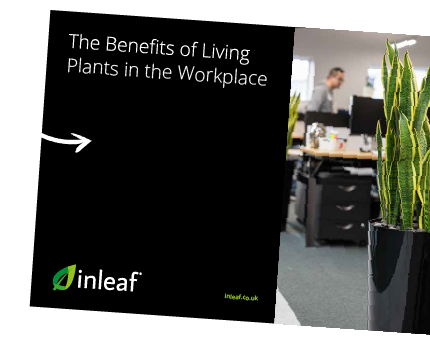 Download our free product guides to see examples of our work, product information and outline prices.
Enter your email address below to get free guides to all our products, plus occasional updates on our products and installations.