Ivy Green Screens
Ivy screens are a great way to add vertical greening to spaces, and are a cost-effective and lower maintenance alternative to external living walls.
Take a look through some examples of ivy green screen displays, installed by Inleaf.
Green Screen options & sizes
Mobilane Green Screens have a standard width of 1.2m but are available in a variety of heights ranging from 1m up to 3m tall. All pre-grown so they arrive on site with a base level of coverage which becomes further established over time.
Further heights are also achievable by adding more metal mesh for the plants to trail onto over time, once installed.
In addition to varieties of evergreen Hedera Helix (Ivy), Green Screens are also available in Carus betulus (Hornbeam), Pyracantha and Euonymous plant species.
Inleaf: Mobilane partners
Green Screens are made by Dutch growers Mobilane and supplied all over the World. At Inleaf, we are a premium Mobilane partner in the UK and have been supplying, installing and maintaining Green Screen and other products for several years.
We specialise in using Mobilane Green Screens in more complex projects and installations where we can add value through expert design.
Live Planter living walls
Planting Ivy Green Screens into troughs allows their use to create much taller and larger-scale installations, such as this 1,000m2 Ivy screen wall which Inleaf completed for a client on the outskirts of London.
The project included hundreds of 2m tall Ivy screens installed into custom-made trough planters attached onto a steel acoustic screen structure. Inleaf were responsible for design, installation and maintenance of all aspects of the greenery and custom irrigation system for one of the largest projects of its kind in the world.
Specialist irrigation advice
When planted into troughs and/or at height a suitable irrigation system is a key requirement to ensure the Ivy Screens are fed and watered.
Inleaf specialise in designing and installing complex irrigation systems for living walls and Ivy screen projects.  We have significant experience in bespoke systems which incorporate watering, feeding, drainage and frost protection.  Key considerations include ensuring the systems adhere to water regulations and use water judiciously.
Why Mobilane Green Screens are used
There are multiple benefits of Green Ivy screens, including:
Providing security and privacy using an attractive, greening approach
The screens are pre-grown, so provide an Instant effect which grows further over time
Have a far lower maintenance requirement when compared to a living wall
Can be planted directly into soft land, or into trough planters
Proven to improve air quality, removing up to 60% of nitrogen dioxide and particulate matter (PM10 and PM2.5)
Ivy Green screens in moveable timber planters, ideal for site hoardings
As well as custom installations, we can provide Ivy screens of various heights in standard timber planters. These are a great, cost-effective way to bring Ivy screens greening to your site as they can be delivered and installed quickly and easily using a standard forklift truck.
Ideal for use in both temporary and permanent installations in everything from schools to construction site hoardings.
With the visual effect, privacy and security benefits in mind, Ivy screens have become a popular choice for the outdoor spaces in schools and other childcare settings. This is particularly beneficial for sites where play and outdoor areas sit alongside roads where air quality is a concern.
Let's discuss your Green Screen project
Get in touch to talk through how we can help bring Ivy screens to your project. Fill in the form or give us a call and we'll be happy to help.
Free Product Guides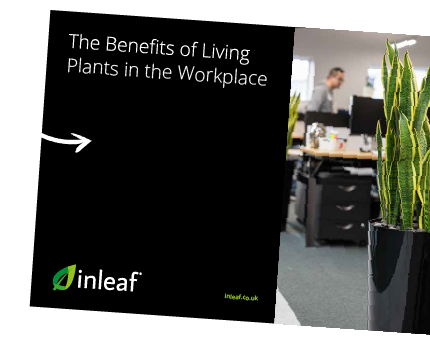 Download our free product guides to see examples of our work, product information and outline prices.
Enter your email address below to get free guides to all our products, plus occasional updates on our products and installations.