Built-in Planters
Built-in office plant displays
Our built-in office plant displays are an ideal way to add greenery to uninspiring walls and furniture, to simultaneously soften cold surfaces and provide staff and visitors with the health and wellbeing benefits that plants are proven to provide.
Take a look through some examples of built-in plant displays, installed by Inleaf.
We make getting plants for your workplace quick and easy. Here's how it works…
Step 1. Design consultation
The first step is to book your design consultation. This is a no obligation chat to discuss ideas and options for your scheme, and for us to advise on the office plants that are best suited to the conditions in each space.
Step 2. Delivery and installation
Should you wish to go ahead then we deliver and install your office plants. We prepare everything in advance so there's no hassle or disruption to you.
Step 3. Regular maintenance
Once installed, we visit regularly to maintain the plant displays and ensure they look great. If a plant suffers a natural failure or outgrows its position then we replace it for free.
Make your office furniture a talking point
Built-in living plant displays are contemporary and bring the wow factor to the entrance area and feature spaces of any building. Installations are designed for specific spaces, and this impressive attention to detail is evident to the visitors you're keen to impress.
Built-in office plant displays help with acoustics
The dense planting built into walls and furniture not only creates a great look, it also helps to soften the acoustics of large rooms that might otherwise be prone to echoing.
High quality plants produce a high quality design finish
Just as the craftwork of the furniture needs to be of a high standard, so do the plants displayed within it. We use high quality plants and materials along with liners to protect the furniture, but lower priced options are available for tighter budgets.
We're a friendly team that love creating planting schemes and managing projects through to fruition, so we do all the work. For you, the process is not disruptive; we deliver and install your plant displays in the agreed locations and then visit regularly to maintain them.
Would built-in living plant displays transform your office space?
If you think the option of installing built-in living plant displays would benefit your business, please fill in the form on this page, or call us to request a design consultation.
Free Product Guides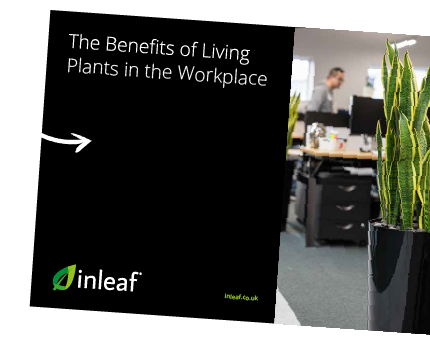 Download our free product guides to see examples of our work, product information and outline prices.
Enter your email address below to get free guides to all our products, plus occasional updates on our products and installations.