Desktop Office Plants
Desktop plants and reception plant displays
Desktop office plant hire to bring colour to your workplace
Desktop office plant displays are used in reception areas and other prominent positions within a building, providing a colourful welcome to staff and visitors and the usual health benefits associated with living plants.
Take a look through some examples of desktop office plants, installed by Inleaf.
We make getting plants for your workplace quick and easy. Here's how it works…
Step 1. Design consultation
The first step is to book your design consultation. This is a no obligation chat to discuss ideas and options for your scheme, and for us to advise on the office plants that are best suited to the conditions in each space.
Step 2. Delivery and installation
Should you wish to go ahead then we deliver and install your office plants. We prepare everything in advance so there's no hassle or disruption to you.
Step 3. Regular maintenance
Once installed, we visit regularly to maintain the plant displays and ensure they look great. If a plant suffers a natural failure or outgrows its position then we replace it for free.
Desktop office plants provide a colourful welcome to the workplace
Having desktop office plants is a great way to welcome visitors and staff to the workplace. They add colour and interest to what can often be a drab, corporate environment. Orchids, Guzmanias, and Anthuriums are examples of plants that can be used to add colour. Increasingly popular are colour-tipped spiky plants that add a contemporary twist amongst more standard desktop displays.
Less costly and more sustainable than fresh floristry
Fresh flowers are beautiful, but they are very costly to repeatedly replace. Desktop office plants are the perfect substitute. The are sustainable and easily maintained, particularly when using our maintenance package where we regularly feed and water the plants for you.
We're a friendly team that love creating planting schemes and managing projects through to fruition, so we do all the work. For you, the process is straightforward; we deliver and install your plant displays in the agreed locations and then visit regularly to maintain them.
Are desktop plant displays the ideal solution for you?
If you're looking for a hassle-free way to brighten up your offices, and provide a range of health benefits to your staff, desktop plant displays are a perfect way to achieve it all. We'd be delighted to talk through options with you, so fill in the form on this page, or call us to request a design consultation.
With thousands of styles and options available in the designer plant world, it can be overwhelming for those with limited horticultural knowledge. We're happy to suggest unique designer displays to suit your workspace, without obligation. Just send us a message via our Contact page, or call us on 03335 770 770 to request a design consultation.
Free Product Guides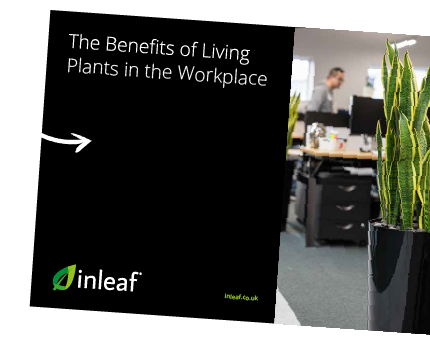 Download our free product guides to see examples of our work, product information and outline prices.
Enter your email address below to get free guides to all our products, plus occasional updates on our products and installations.