Live Pictures
Live Picture living wall units
Live Pictures are vertical plant displays that provide an attractive and hassle-free living wall effect
Whether placed individually or as a group, they add the wow factor to feature walls and create a talking point for visitors and staff.
Take a look through some examples of live pictures, installed by Inleaf.
We make getting plants for your workplace quick and easy. Here's how it works…
Step 1. Design consultation
The first step is to book your design consultation. This is a no obligation chat to discuss ideas and options for your scheme, and for us to advise on the office plants that are best suited to the conditions in each space.
Step 2. Delivery and installation
Should you wish to go ahead then we deliver and install your Live Picture displays. We prepare everything in advance so there's no hassle or disruption to you.
Step 3. Regular maintenance
Once installed, we visit regularly to maintain the Live Picture displays and ensure they look great. If a plant suffers a natural failure or outgrows its position then we replace it for free.
Benefits of Live Pictures
Live Pictures are self-contained living wall units which simply fix to the wall. They don't need 'plumbing in' or an electrical supply as they contain an integrated smart watering system. Our team can then manually re-filled them with water as part of a regular maintenance plan.
Live Pictures are particularly suited to situations where you don't want to install a bespoke living wall to a rented commercial space and they can be moved and reinstalled should you move.
The benefits of Live Pictures:
Self-contained units which are quickly and easily installed
Require no electricity or mains water supply
Create the wow factor of a living wall at a lower cost
Ideal for leased spaced as they can be move when you do
The frame can be tailored with your brand colours or a unique design
Live Picture options and sizes
Live Pictures are available in white, silver and charcoal, except for Live Picture Go which is available in white, grey, red and black. The frames can also be vinyl-wrapped to provide other colours and effects, or to incorporate designs and branding.
Live Pictures are available in the following sizes:
Live Picture Go – (L)516mm x (H)516mm x (D)112mm
Live Picture 1 – (L)720mm x (H)720mm x (D)70mm
Live Picture 2 – (L)1120mm x (H)720mm x (D)70mm
Live Picture 3 – (L)1520mm x (H)720mm x (D)70mm
Live Picture 4 – (L)1920mm x (H)720mm x (D)70mm
Live Picture XL – (L)1120mm x (H)1700mm x (D)70mm
We can help with live pictures
We provide all types and sizes of Live Pictures. We supply and install with a planting scheme to suit your spaces and desired effect and then visit regularly to maintain the displays.
Rental and maintenance is usually preferred, but you can also purchase Live Pictures if you prefer, with optional maintenance.
Free Product Guides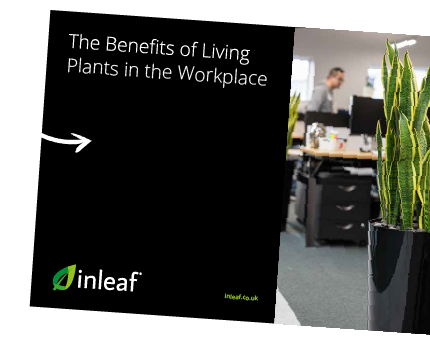 Download our free product guides to see examples of our work, product information and outline prices.
Enter your email address below to get free guides to all our products, plus occasional updates on our products and installations.