Office plants for St Albans HQ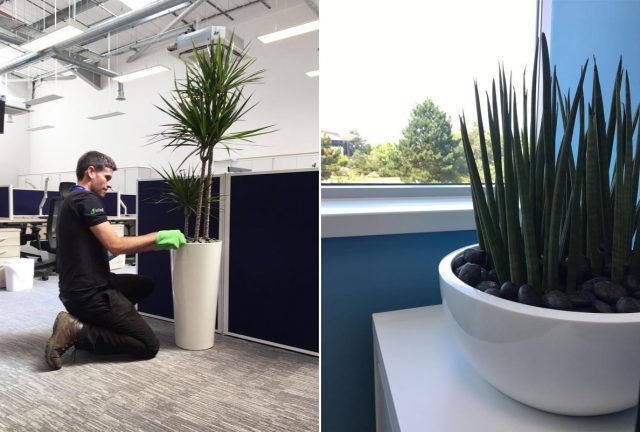 Inleaf installed attractive plant displays as part of a new office fit-out in St Albans
Display options selected from our cost-effective package range
The scheme includes a variety of plants including Dracaenas and Palms
Now they're installed, we'll visit regularly to maintain the plant displays
The Inleaf team have had another busy week, this time installing office plants in the St Albans headquarters of an electronics company.
The scheme includes modern gloss finish containers from our cost-effective package range, with a variety of plants to suit the conditions in each location including Dracaenas, Yuccas, Palms and Sansevierias.
As with all fit-out projects everything is done to a deadline, so our team worked to install the displays within a week of the initial enquiry, ready for the new office launch.
Inleaf Regional Director, Liv Townsend commented "It was great to see the plants in place alongside the rest of the high-end finishes. Their St Albans' office looks great and, with our plants displays in place, will be a great and healthy space for the staff to work in too.
"The feedback from the client has been very positive and we're looking forward to visiting regularly to look after the plants and ensure they continue to look great."
Next Steps...
Got a project in mind?
We're here to help.
Fill in the form below and one of our team will get in touch.