Feature 110m2 living wall for University of Lincoln medical school building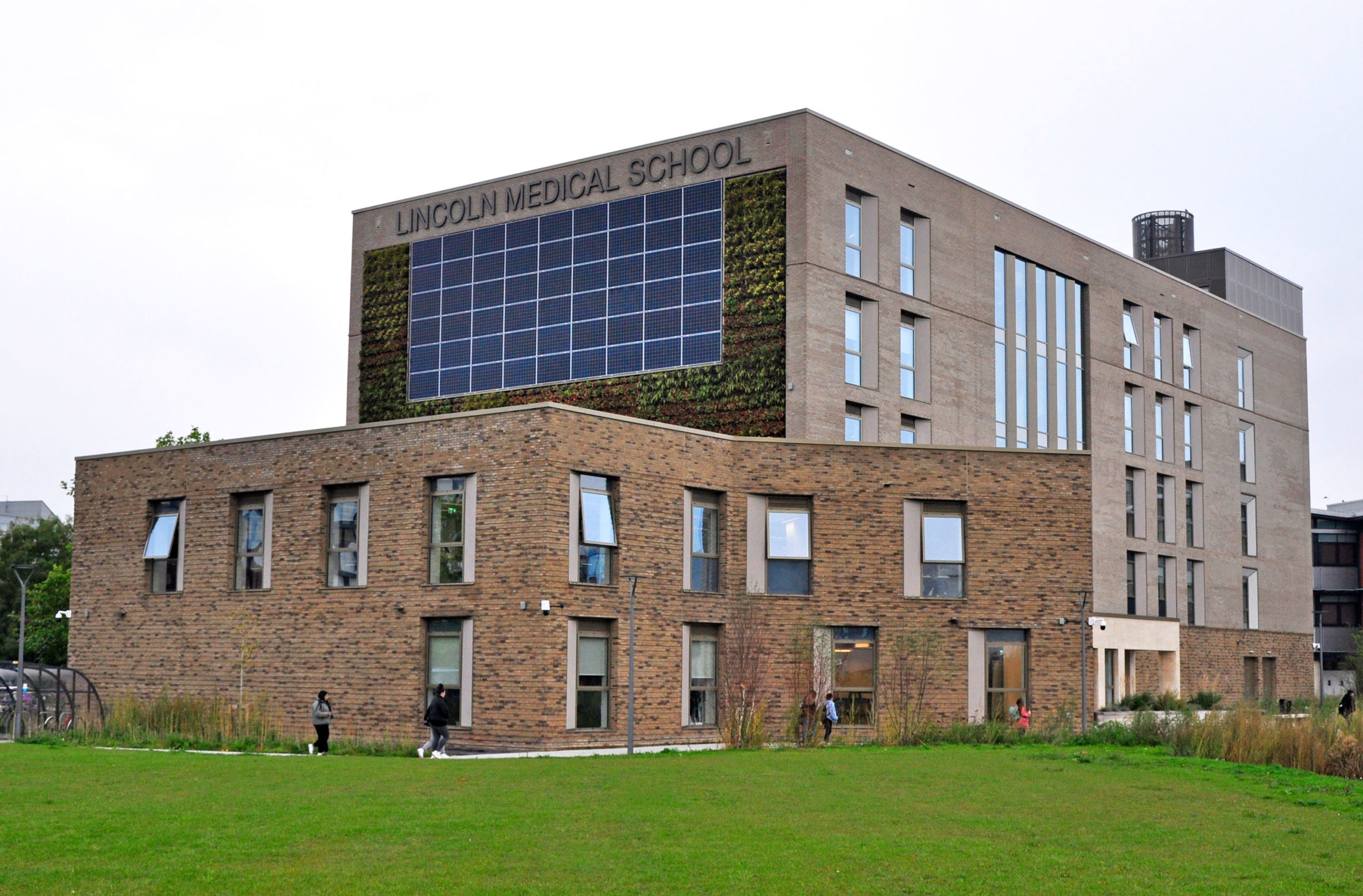 Inleaf installed a 110m2 large living wall as part of the new Medical School Building
Installed over two phases as part of the construction project
Installation includes an Inleaf irrigation system with automatic feeding of the plants
Inleaf now look after the living wall with a pro-actrive maintenance scheme
Inleaf recently completed this 110m2 bespoke living wall for the University of Lincoln's new Medical School building.
Working with main contractor BAM over 18 months prior to installation, Inleaf participated in the living wall design and coordination with other building elements.  These included a large solar panel in the middle of the living wall, and interface with the surrounding brickwork.
We also designed and installed a custom-made irrigations system for the scheme to automatically feed and water the living wall plants.
The planting scheme included a mix of evergreen plants which included a mix of colourful Heuchera plants, flowering Vinca minor, Bergenia and Liriope plants and a mix of Carex grasses.  The intention was to create a design with swathes of plants that would develop over the seasons, with flowers to attract pollinators.
Safe access for installation was achieved with a mix of powered access with cherry picker and mast climber MEWPs, abseiling specialists and a scaffold tower.
With the living wall now fully installed and well received, we continue to look after the installation with a pro-active maintenance programme.
Next Steps...
Got a project in mind?
We're here to help.
Fill in the form below and one of our team will get in touch.